AIKIDO MANUAL FOR THE YOUNG STUDENT
"THE BEST BOOK I HAVE SEEN FOR FOR TEACHING AIKIDO TO CHILDREN"
Budo books – by Francesco Dessi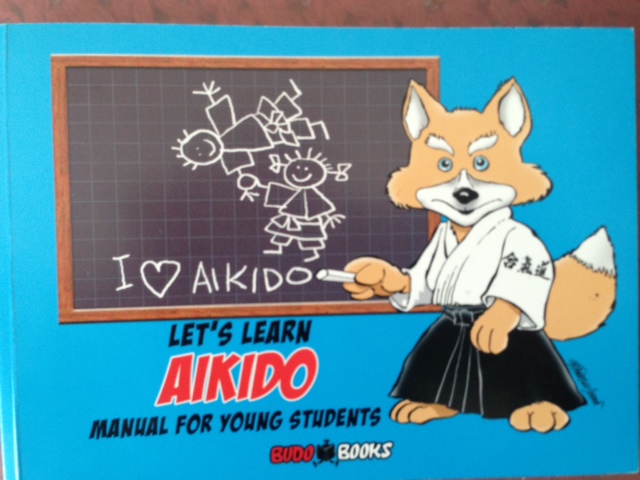 $25.00
There are 140 pages filled with great images and rich descriptions covering:
History
Etiquette
Warm ups
The uniform
Ranking
Basic movements
Core techniques
Terminology
Our friend Thorsten Schoo visited and brought us a copy of Let's Learn Aikido, he had just translated it from Italian to German. Even with out being able to read German I fell in love with the wonderful artwork and thoughtful layout. I also saw the books potential as an excellent teaching tool. . There are many great aikido books and more being written all this time, this one is truly unique !
I was so impressed with the book and its potential that I worked with Francisco Dessi , to create a U.S version and bring it our dojo and distribute it to others. Care was taken to make sure it would be a great tool for anyone in any aikido school and I am sure young aikidoka and their families will love it.
From the book
Techniques