Intros are a great way to experience Aikido and our dojo.
ADULT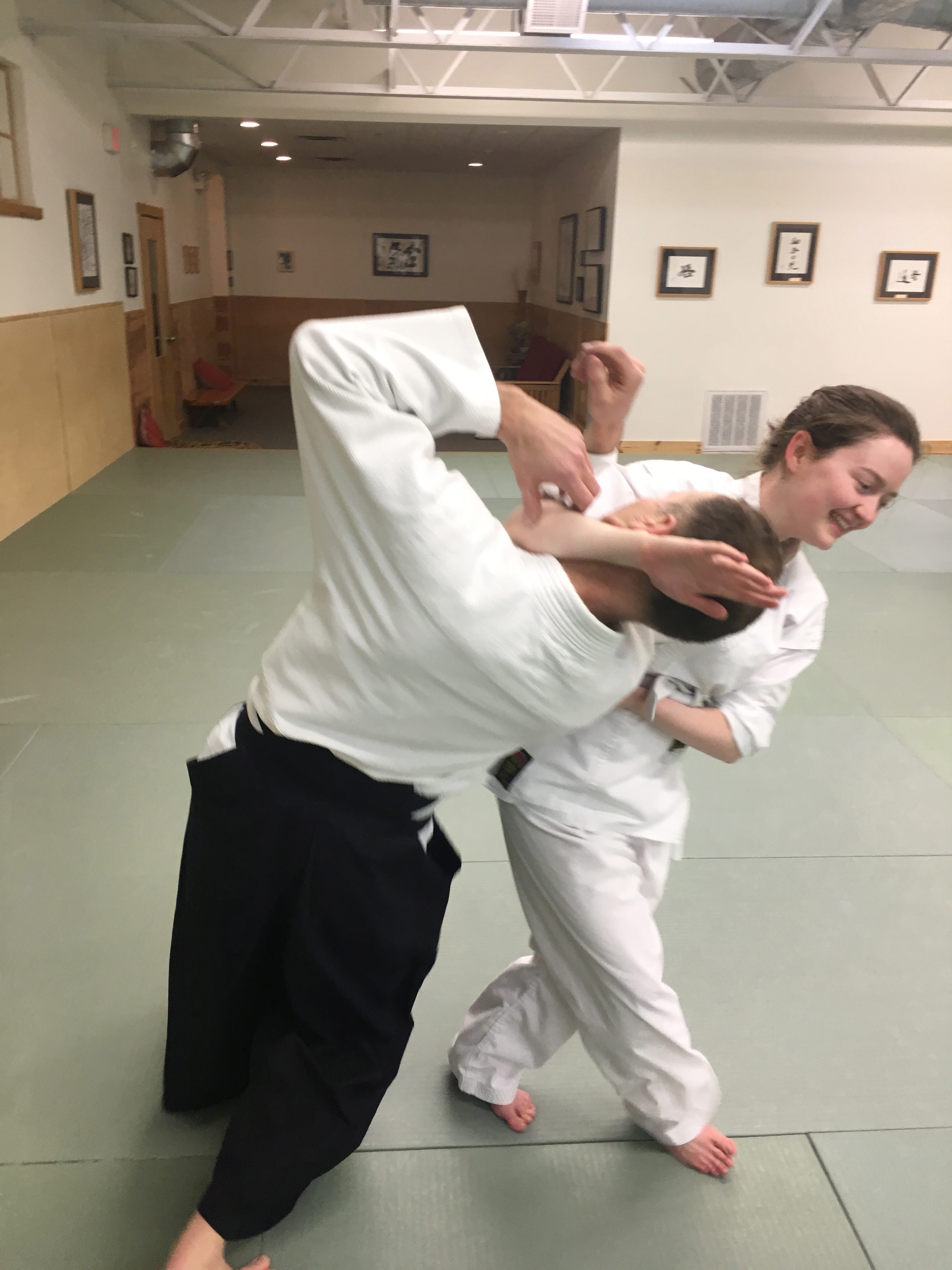 Best thing I've done (since getting married)
"I joined Aikido of Maine four years ago when I was still a young 50. I was out of shape and needed to do something about it. I got hooked from my very first class and my love of Aikido has only grown since. It was difficult at first (it still is!), just like learning to play a musical instrument can be challenging. But I found it hugely rewarding from day one. The teachers are fantastic, the advanced students are extremely supportive of beginners, and the community is just plain wonderful. I have only one regret; I wish I'd found out about Aikido of Maine sooner."
JF Clotier
YOUTH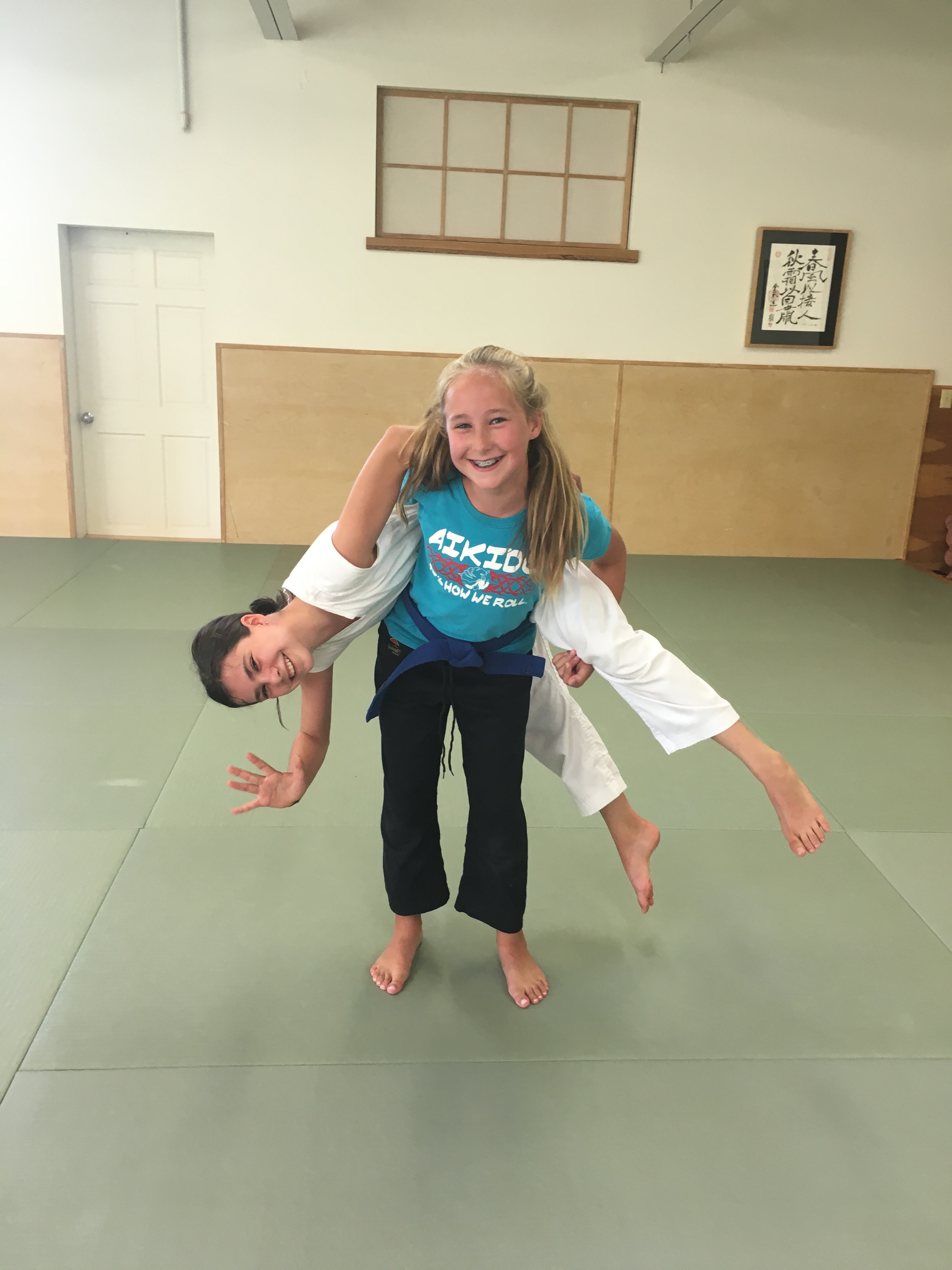 Aikido will be very important in my life.
" I never really understood what Aikido was all about, but now that I'm doing it, I believe it will be important in my life. It is a place of peace for me. It helps me chill down and work my body, and is teaching me discipline and respect.
Aikido is like a place of peace, like when you do yoga. It is quiet. It is spiritual. It makes me feel like I am settled down. The words I say wash away my sadness and bring happiness to my life.
Aikido is good for your body. I stretch, and work my muscles, and get active. It helps me to be strong. My friend Rowan, who has a green belt, says it will help her defend herself in the future if she ever needs to. The breathing in and out gets my anger out.
Aikido is about body and mind. You have to bring your A game. It teaches me about discipline and respect. We respect the sensei by speaking in a quiet voice. I learn to respect myself by keeping my cool. When I do that, I don't get in people's faces and say the wrong thing. As you can see, Aikido will be very important in my life. "
Jayvan