We believe that Aikido training will improve your life.
Our practice is unique for a martial art in many ways. " Training in the art of peace will improve the world." By becoming our best selves we improve the lives of those around us. Morhei Usheba , the founder of Aikido said "that to defeat the enemy is to defeat the mind of contention that we harbor with in"  Aikido is a non competitive partner practice, it is a never ending process and filled with great lessons and joy. Our dojo is part The Aikido Schools of Ueshiba established by Mitsugi Saotome sensei a live in student of the founder for 16 years. We look forward to having you join us!
As a AOM student you will learn the traditional Japanese martial art of Aikido in a supportive and friendly atmosphere. At our dojo, we offer training for all ages with different classes for pre-schoolers, children, teenagers and adults. Our curriculum challenges each student to the maximum of their ability and is taught by Chief Instructors Gary and Ania small. Whether you are looking for self defense self confidence and discipline for your child or fitness and stress reduction for yourself, you will find something for every member of your family at Aikido of Maine
I have found a life-long martial arts discipline that challenges me not only during my practices but outside at work, marriage and life in general. Through introspection and, many times, humbling interactions with others, whether advanced or beginner, the development of connection(s), energy, balance and movements are a naturally progressive state. To your health!
Dave S.
Gabe has indeed grown in leaps and bounds this year, as you say.  He absolutely loves your classes, Gary, and just two days ago insisted that I let him come to 2 classes the four days a week he is already coming!  Thank you for creating a wonderful environment where he can thrive!
Gigi
Youth Downloads and Links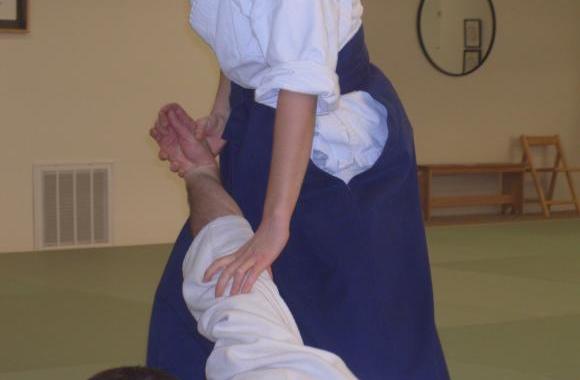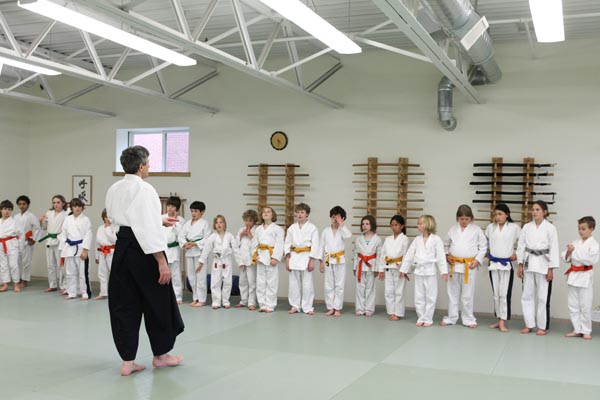 Adult Downloads and Links