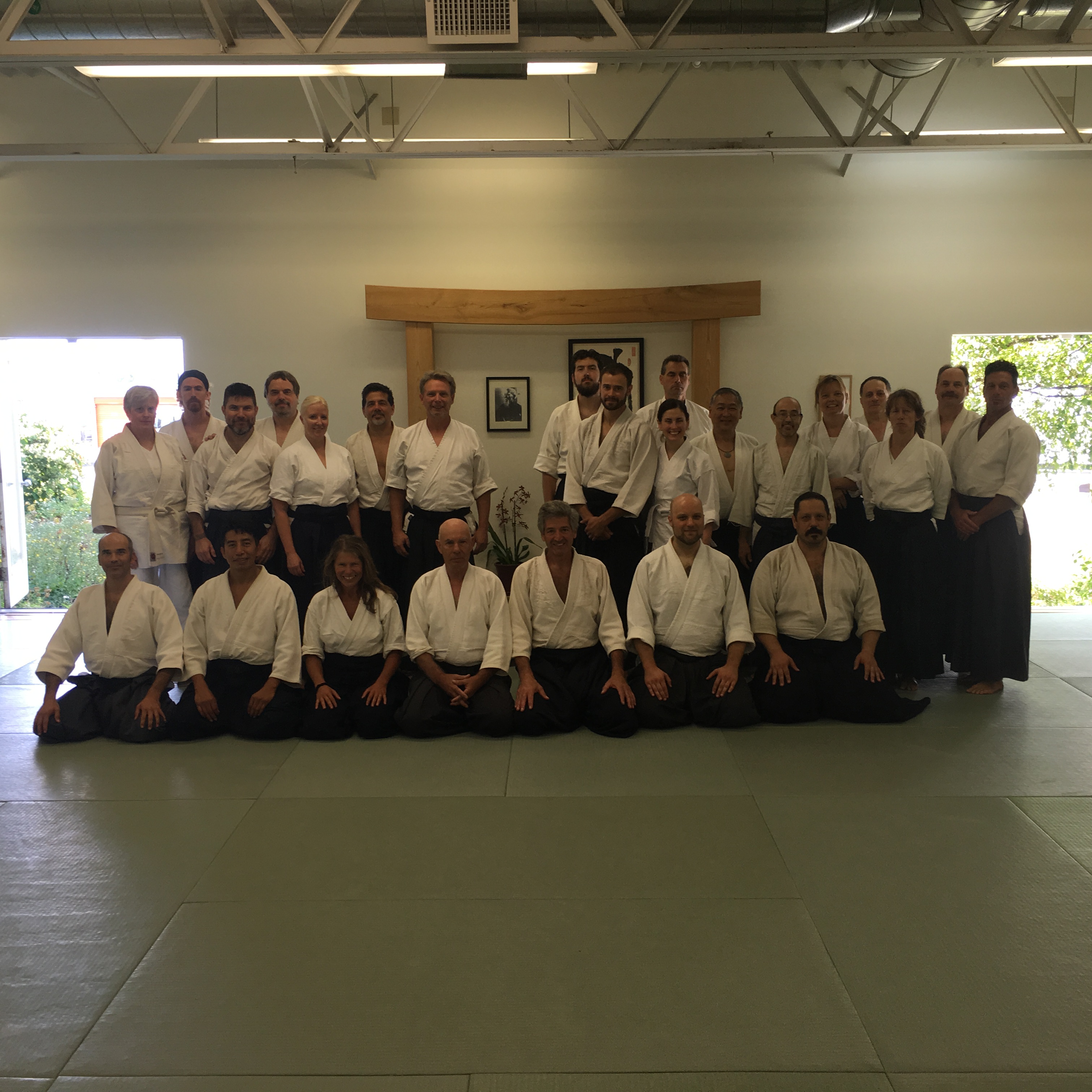 We offer a traditional approach to the martial art of Aikido, including open-handed partner practice (taijutsu), sword practice (aikiken), and short staff (jo) . There is a flexible training schedule for all levels with classes available mornings and evenings 6 days a week. All of our students train at their own individual level and all that is expected of you as a new student is a willingness to try your best and enjoy the learning experience. Martial arts training helps create mental and physical wellbeing. along with other life changing benefits.
I really enjoyed class and always leave refreshed at peace and happy. I am grateful I have found the dojo , for my part you have taught me so much and given me so much joy it is impossible to describe. Aikido has really improved my life. I so appreciate the time you take with everyone of us to polish our skills and spirits..
Dr. August Valenti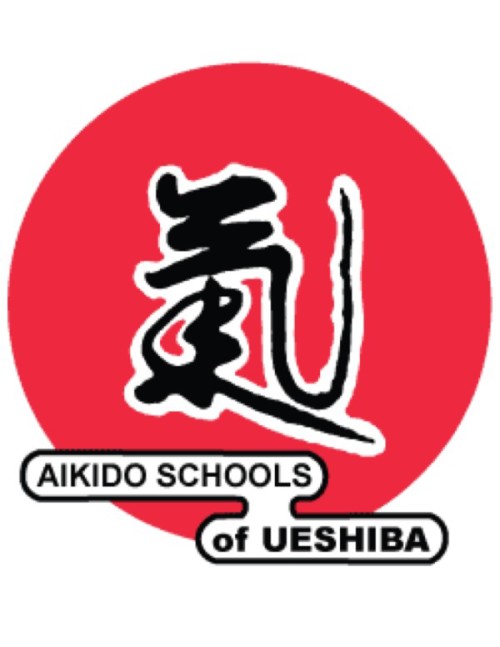 Aikido Schools of Ueshiba
People come to Aikido for variety of reasons. Some are looking for self-defense, others to improve their physical and emotional wellbeing, and some have been captivated by Aikido's philosophy of creating harmony out of conflict. All of this is supported and present in our dojo.
Just some of the many benefits    
Stress Relief Relaxation 
Focus Weight loss & conditioning
Confidence Increase Awareness 
Improve Coordination  
Flexibility and overall Conditioning
Connect to a Community 
Learn to Protect Yourself and Your Family, Fun
Our dojo is affiliated with Aikido Schools of Ueshiba, under the direction of Mitsugi Saotome Shihan, a direct student of Aikido's founder. We are open to all, and visitors are always welcome. If you are interested in learning more by trying our aikido we offer a few ways to start.We host seminars with visiting teachers regularly and they will be announced on this web site and to our mailing list. There is testing for rank. A handbook, including dojo etiquette and test requirements will be given out upon registration and is also available on this site.
" I had a blast in last nights class. It was just what I was looking for. The instruction was great and everyone was welcoming and patient.
Mike R.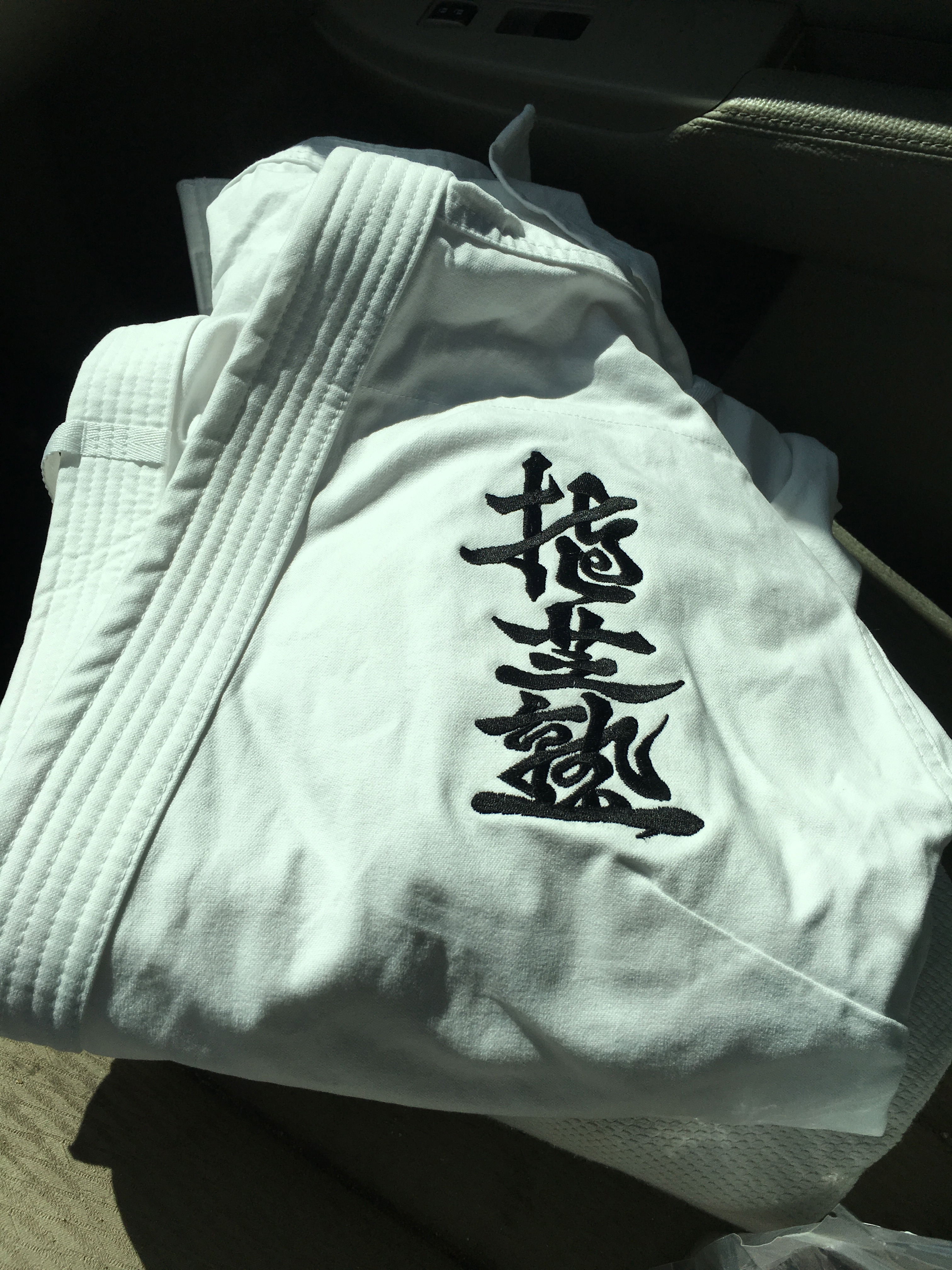 Ueshiba Juku
Both Gary and Ania Small sensei were awarded The Ueshiba Juku designation By Saotome sensei. This is given to selected senior students and instructors in recognition of their loyalty and dedication to building ASU and promoting O Sensei's vision.  It declares that they are not only true deshi (direct disciple) of Saotome Sensei and inheritors of his teachings, but are also part of O Sensei's own school and pure lineage as only a true Uchi Deshi of O Sensei can recognize.  The status is indicated by special kanji worn on the formal Dogi of the authorized individual, and is an honor independent of specific rank or Shihan status.